Posted May 01, 2019 in Breast Lift, Breast Lift With Implants
Deciding to go under the knife can make a world of difference when dealing with sagging of the breasts, which can happen for a variety of reasons. Breast lift surgery can help you look and feel your best by lifting sagging tissues, enhancing your figure and restoring a youthful breast appearance.
Breast lift surgery is ideal for many patients looking to revitalize the appearance of their breasts in a natural-looking way. With a breast lift, Dr. Carpenter can use one of three different types of incision to adjust breast tissue and remove excess skin, leading to a more rejuvenated look.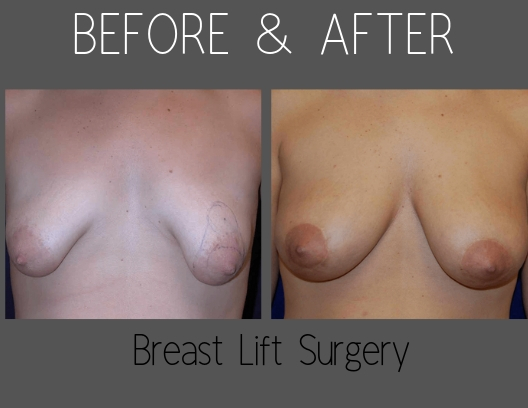 What Breast Lift Surgery Can Do
Breast lift surgery is used to tighten breast tissue to remedy sagging or drooping, leading to an overall enhanced look and feel. Dr. Carpenter will analyze your breasts to tailor a procedure that suits your needs and gets you the youthful look you desire. Breast lift surgery can address concerns such as:
Pendulous or "deflated" breasts

Nipples or areolas in a downward position

Breasts that sag or have lost shape and volume

Stretched skin and enlarged areolas

Breasts that feel flat and lack firmness

Asymmetrical breasts
Candidates for Breast Lift Surgery
Ideal candidates are generally healthy, do not smoke, and maintain realistic goals and expectations about their results. Pregnancy can result in many drastic changes to the breasts, especially once hormones kick in and milk production begins. Breastfeeding can also cause breast tissue to stretch and sag, so women who have had children and are looking to rejuvenate their breasts may benefit from breast lift surgery. Women who have undergone dramatic weight loss could also be good candidates, as drastic weight loss can sometimes result in stretched skin or sagging breast tissue. Aging can also lead to breasts losing shape and volume. Any woman who would like to have a perkier, more youthful chest may be a good candidate for breast lift surgery.
How Breast Lift Surgery is Done
Dr. Carpenter will first analyze your breasts to get an idea of what the level of sagging, stretching, or drooping is and what results you are looking for. Breast lift surgery is done by creating an incision near the areola and using that to lift and reshape the underlying breast tissue. Any excess skin will also be removed. There are three different incisions used by Dr. Carpenter to get patients the results they want:
Minimal Incision Lift (Periareolar)
This incision option is ideal for patients who have mild sagging or drooping and only a minimal amount of excess skin that needs removal. A periareolar incision goes around the edges of the areolas only, avoiding any other breast skin or tissue.
Vertical Lift
The vertical lift incision is similar to the periareolar incision in that it also encircles the areola, but it also continues down the underside of the breast. This allows Dr. Carpenter to remove a moderate amount of excess skin, which is needed for patients with a more advanced level of breast sagging. The areolas may also be repositioned with a vertical lift.
Inverted-T Lift
The inverted-T lift is the most extensive incision, running in a circle around the areolas and continuing down the lower breast and along the lower fold, creating an inverted "T" shape. The inverted T-lift can help remove and lift a significant amount of breast tissue. This type of incision is best suited for patients with severe sagging and drooping.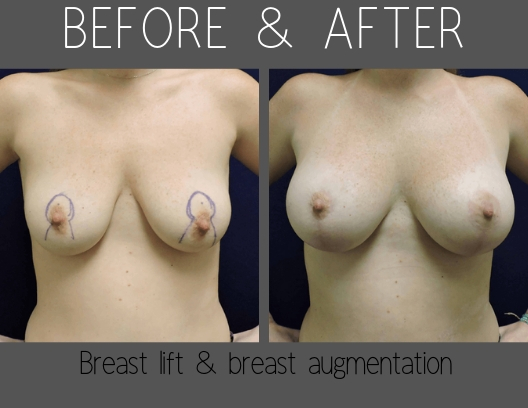 Dr. Carpenter will then tighten the remaining breast skin before closing the incision, using natural contours of the breast and discreet locations to conceal most incision lines. The average length for the procedure is between two to three hours, with most patients able to go home that same day after a short observation period. You will feel some discomfort after your surgery but most patients feel well enough to go back to work within one week. However, strenuous activity should be avoided for at least six weeks.  
Breast lift surgery can help women from all walks of life get the perky, firm breasts they want. Dr. Carpenter will work with you to ensure you get the results you want.
Schedule a consultation by calling our office at 214-827-8407.