Renowned plastic surgeon, educator, and innovator. Consistently named and repeatedly voted one of the best plastic surgeons in Dallas and North Texas. Serving patients for more than 28 years.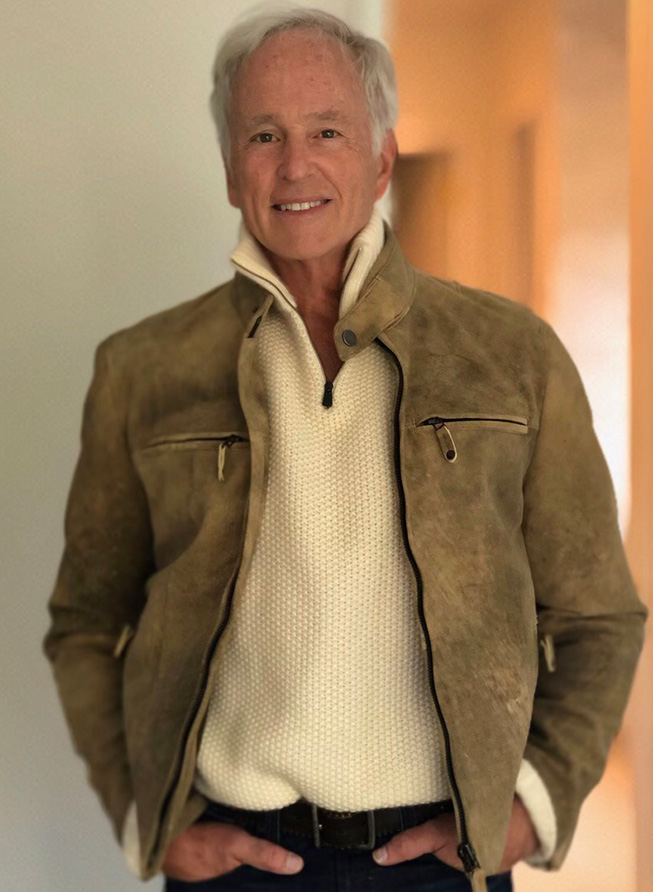 Voted Top Plastic Surgeon in Dallas
"I am often asked why I pursued a career in Plastic surgery. For me, the answer is easy. From early childhood on, I always had a passion for blending art and science. Drawing, painting and sculpting were important parts of my life throughout my formative years and are still my passions today.
My early education also stimulated an interest in the sciences of anatomy, physiology, and chemistry. Combining my love of art and my passion for science led me to choose medicine as a career and Plastic Surgery was an obvious choice for me.
My North Texas practice has been built on a philosophy of caring about the whole patient – inside and out. My goal is to provide you with the most advanced treatment options available, while providing the education and information you need to alleviate concerns and add to your comfort before, during, and after your chosen procedure.
My staff shares my commitment to treating you with kindness, respect, and the best medical expertise skills and professionalism. I encourage your questions and always take the time to make sure you are comfortable with all aspects of your procedures – pre and post surgery.
I look forward to helping you feel better about your inner and outer beauty."
– Dr. William Carpenter, M.D.
Meet Dr. William M. Carpenter (Bio)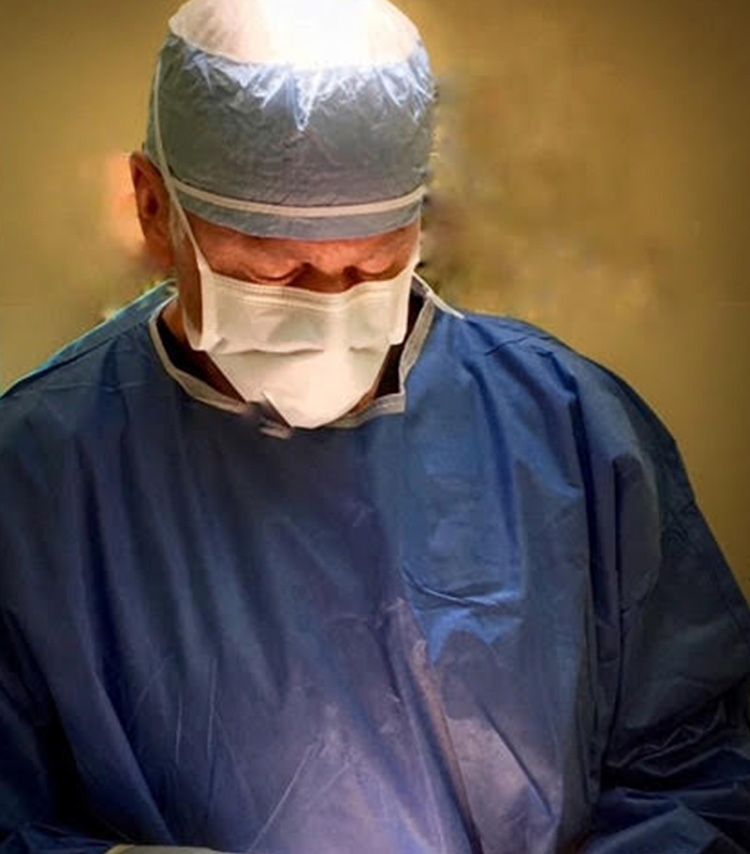 Dr. William Carpenter is dedicated to providing excellence in the practice of Plastic Surgery. He has more than 28 years of experience in plastic and reconstructive surgery in Dallas, Texas. Dr. Carpenter is board certified by the American Board of Plastic Surgery and completed five years of residency in general surgery. Following his general surgery residency, he received fellowship training in plastic surgery at Vanderbilt University Medical System – one of the most rigorous and sought-after training programs in the world.
Dr. Carpenter has built a highly successful practice based on his skillful expertise in plastic and reconstructive surgery. Considered one of the top cosmetic plastic surgeons in the Southwest for cosmetic breast surgery, including breast augmentation, breast lift, and breast reduction, he also provides excellence in facelift, eyelid rejuvenation, rhinoplasty, and body contouring procedures. Dr. Carpenter has vast experience in complex revisional procedures of the breast and receives consultations and patients from around the country regarding these difficult cases.
Known for his precision, artistic eye, and surgical skill, Dr. Carpenter draws from both a vast experience within the field of plastic surgery as well as from his uncommon innate surgical ability. Unique to the field of plastic surgery are the dimensions of beauty, balance, form, and dimension and Dr. Carpenter brings a very high level of understanding of these principles, consistently delivering surgical excellence as a result.
Visualizing the surgical space as an expression of art, Dr. Carpenter "sees" the surgical result prior to the procedure, develops a unique plan precisely realised for each patient, then skillfully performs each procedure with care and precision to achieve the optimum outcome. As a unique event for every patient, each operation performed by Dr. Carpenter receives this thoughtful approach towards evaluation, planning, detailing and performance of every procedure.
Following surgery, the same level of support continues, with a committed and compassionate approach to aftercare which is an essential element in achieving the optimum surgical outcome for each patient.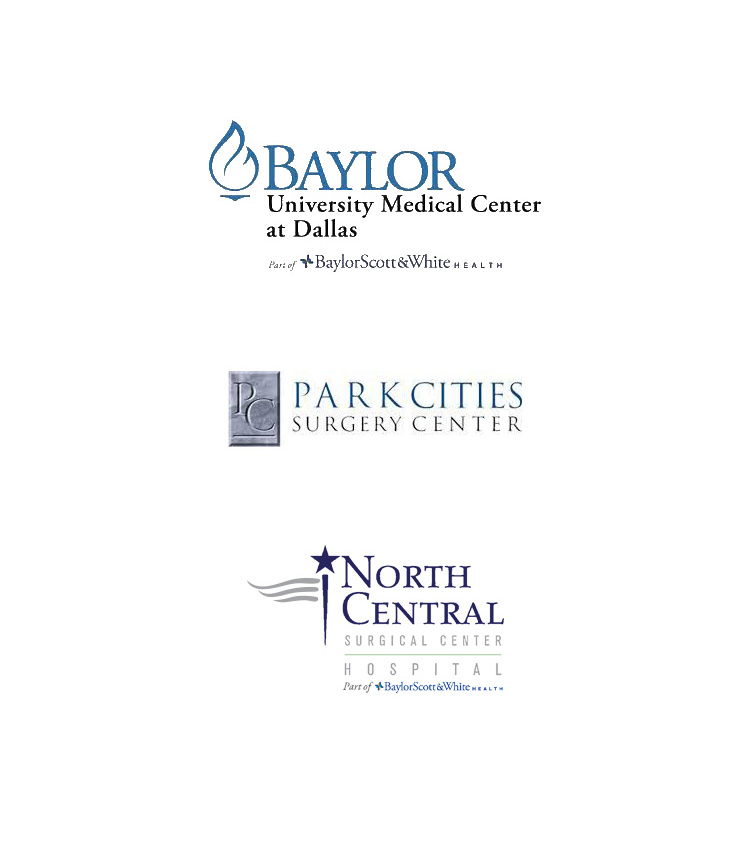 Dr. Carpenter is enthusiastic about utilizing state of the art and cutting edge techniques and procedures, integrating them into his practice only after they are proven safe and effective. Time-tested techniques are refined and updated in an effort to deliver superior results.  His affiliation with UT Southwestern Medical School and the Department of Plastic Surgery further reinforces continued focus on current concepts and procedures.
Dr. Carpenter began his plastic surgery practice at Baylor University Medical Center in Dallas, and maintains operating privileges at the following facilities:
Baylor University Medical Center – Dallas
Baylor Medical Center-Uptown
Baylor Surgicare  – North Dallas
Baylor Medical Center – Plano
Park Cities Surgery Center – Highland Park 
North Central Surgical Center – Dallas
Awards/Media
A recognized expert in the field, Dr. Carpenter is a frequent speaker within educational events and symposiums. Key certifications, societies and awards for excellence in plastic and reconstructive surgery include:
Member – American Society of Plastic Surgeons
Board Certified – American Board of Plastic Surgery
Member – Dallas Society of Plastic and Cosmetic Surgeons
Member – Texas Society of Plastic Surgeons
Member – AOA – Alpha Omega Alpha Honor Medical Society
Assistant Clinical Professor at UT Southwestern
Consistently named "Best Doctors" in Dallas by D Magazine
Consistently named "SuperDoctor" by Texas Monthly Magazine
Consistently recognized by Castle Connolly as one of the Top Doctors in Texas and the U.S.
Published clinical studies in the Journal of Plastic and Reconstructive Surgery